Events With, About, In Proximity To, And/Or Celebrating Calgary Beer
BEER RELATED CALGARY EVENTS
Explore some of the best events from around the city from our partners and friends.
Canada's Largest Gluten Free Event Visits Calgary, October 19 & 20, 2019!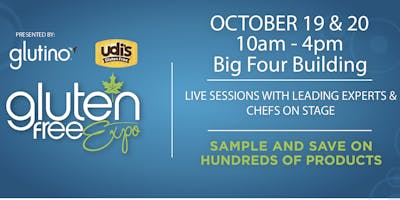 Sample, shop, and save on hundreds of gluten free products while learning from leading experts.
SAMPLE: Hundreds of products being sampled .u2013 beer, pizza, breads, perogies, and more!
SHOP & SAVE: Show exclusive deals to help you save on food the whole family will love. Try before you buy, and bring home what you love.
LEARN: Registered dietitians, nutritionists, doctors, and chefs ready to share their knowledge both on and off stage.

Online Advanced Ticket Prices

Day Pass: $12
Weekend Pass: $20
Children Under 14 - FREE


Box Office Prices at the Door :

Day Pass: $15
Weekend Pass: $25
Children Under 14 - FREE



Saturday, October 19, 2019
10:00 to 16:00
Venue: Big Four Building Buy Tickets Here
More...