Events With, About, In Proximity To, And/Or Celebrating Calgary Beer
BEER RELATED CALGARY EVENTS
Explore some of the best events from around the city from our partners and friends.
2019 YYC Bike Awards & Celebration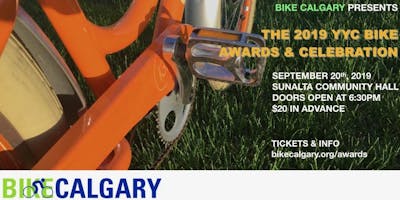 We are celebrating community leaders and champions who encourage cycling in Calgary and contribute to making Calgary a more bicycle friendly city.
6:30pm Doors open
7:30pm YYC Bike Awards
Celebration to follow
Beer, non-alchoholic drinks and food available for purchase
Pre-Purchase Price: $20 (tickets includes a free adult beverage)
Price at Door: $25
Friday, September 20, 2019
18:30 to 23:30
Venue: Sunalta Community Centre Buy Tickets Here
More...