PointsNerd's Reader Networking Meeting
PointsNerd's Reader Networking Meeting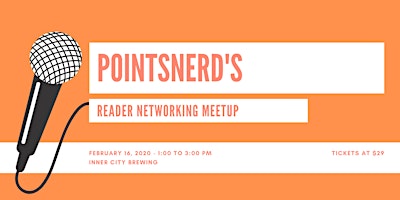 Come in for a beer, stay to learn how you can get started in your travel hacking journey or perfect it through a strong network of like-minded travelers.
Jayce from PointsNerd will present on an interesting topic that is sure to save you a pretty penny and Ricky from Prince of Travel will be around to answer questions and help you along your journey. We'll also have Ian from US Tax Resources in attendance to chat with you about the nuances in getting your ITIN number from the IRS, something I wrote about a few weeks back.
All are welcome and questions and discussions are encouraged. Jayce and Ricky will be moving around tables throughout the event to engage in all kinds of interesting topics around how you can up your travel game.
Attendees will be invited to join a WhatsApp group to continue the discussion beyond the meetup but you'll only be invited if you attend.
Who knows ... you might even hear about a big announcement and get access to a special discount ...
Other Upcoming Beer Events in Calgary and Area :