Events With, About, In Proximity To, And/Or Celebrating Calgary Beer
BEER RELATED CALGARY EVENTS
Explore some of the best events from around the city from our partners and friends.
YYC GIRL GANG PRESENTS: Patio & Products Party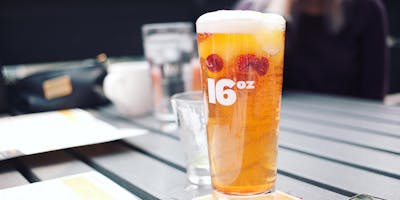 Come join YYC Girl Gang and get to know your fellow boss babes while sipping a cool drink on the patio. We're planning fun conversation-starters and product exchanges to help you get to know one another. Not an extrovert? Don't worry, we have you covered!
Your ticket includes a drink! Choose from a house beer, glass of wine, highball, or soda.
What to bring:
- your business cards + social media handles
- samples of your products for up to 25 attendees (optional, but highly recommended)
- a full-size product for our giveaway game (optional)
And since this is Calgary and the weather is our favourite love-hate relationship, we'll move the party inside in the event the patio gets rained out.
Don't have products in your business? For bloggers and other content creators, copies of your favourite post works great! For services, coupons, stickers and branded swag is perfect. If you're still not sure what to bring, drop us a line at yycgirlgang@gmail.com and we can help you figure out how to show off what you do.




Cancellation & Refund Policy: In the event you need to cancel your spot, you can resell your ticket personally and provide the replacement name to YYC Girl Gang by email (yycgirlgang@gmail.com). Replacement names will not be taken 1 business day before the event/workshop. Alternatively, you may ask YYC Girl Gang to resell your ticket to someone on the waitlist. At this point you will forfeit your claim on the ticket and will not receive payment if the ticket is resold. Anyone not on the guest list, will NOT be permitted into the event.
By purchasing a ticket you concent to release YYC Girl Gang and it's founders from any liability for accident, injury or death resulting from attending this event.


Tuesday, July 16, 2019
19:00 to 21:00
Venue: Brewsters Buy Tickets Here
More...