Events With, About, In Proximity To, And/Or Celebrating Calgary Beer
BEER RELATED CALGARY EVENTS
Explore some of the best events from around the city from our partners and friends.
The Indie YYC Presents: The New Beat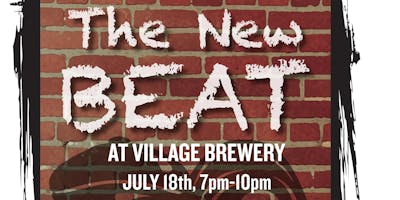 The New Beat is an event that draws some of its inspiration from the 50's and 60's Beat generation that fused powerful poetic truth with visceral rhythms and inventive music. TNB will be hosted by Wakefield Brewster plus an improvisational instrumental duo that will provide the musical backdrop for a featured local poet, as well as a TNB Open Stage segment. The TNB Open Stage will be an opportunity for all local poets and spoken word artists to perform their work with an intentional musical accompaniment.
This is a special summer event at Village Brewery. $15 includes entry and flight of beer.
Thursday, July 18, 2019
19:00 to 22:00
Venue: Village Brewery Buy Tickets Here
More...