Events With, About, In Proximity To, And/Or Celebrating Calgary Beer
BEER RELATED CALGARY EVENTS
Explore some of the best events from around the city from our partners and friends.
Cheese and Beer - Springbank Cheese & New Level Br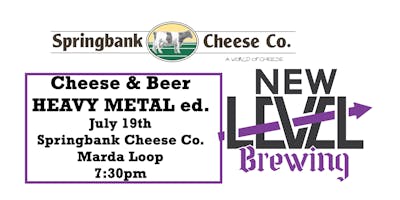 Cheese & Beer HEAVY METAL edition with New Level Brewing. Loud music, videos and awesome pairings.
Friday, July 19, 2019
19:30 to 22:30
Venue: Springbank Cheese Co - Marda Loop Buy Tickets Here
More...