Events With, About, In Proximity To, And/Or Celebrating Calgary Beer
BEER RELATED CALGARY EVENTS
Explore some of the best events from around the city from our partners and friends.
2nd Annual Bike and Brew Tour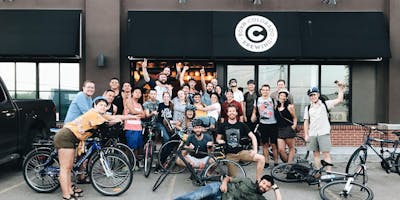 Back by popular demand the second annual bike and brew tour will be occupying Calgary's very own barley belt!Meet up will be around 5pm at Village Brewery (5000 12a St SE). At 5:43pm we will be departing for Annex, then off to Born Colorado and finish off the night at Paddy's BBQ and Brewery.Feel free to come early and have a beer on the patio and enjoy an amazing alternative to Stampede. Though western wear is always encouraged!
This is an 18+ event and please ride responsibly
Saturday, July 13, 2019
17:00 to 21:00
Venue: Village Brewery Buy Tickets Here
More...