Trolley 5 Restaurant and Brewery
Your Community Brewpub - Born and Raised.
About Trolley 5 Restaurant and Brewery

OUR STORY
---
We believe a true craft brewery brings people together to celebrate milestones, sunshine, food, winter and of course, one another. 17th Avenue is iconic for just this reason; bringing people together in good times and bad.
In the early stages of our city, the area we all know as the Beltline was called the No.5 Trolley Line. It proudly carried all the hard working Calgarians that shaped our city into what it is today.
Our goal at Trolley 5 is to continue to bring the community together through great food, beer and friendship. We are dedicated to our craft and we can't wait to share it.
Brews by Trolley 5 Restaurant and Brewery
(click a brew to toggle info)
Derailed Pale Ale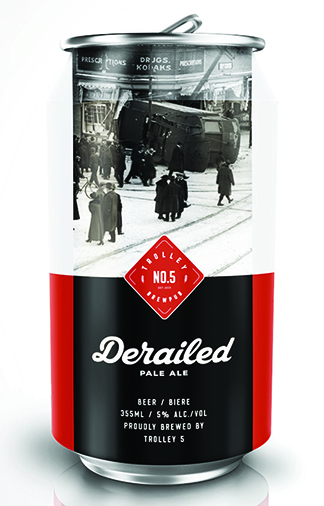 Our West Coast style Pale Ale is bold with notes of tropical fruit balanced perfectly with toasted malts
> 5.0% ABV
> 44 IBU
First Crush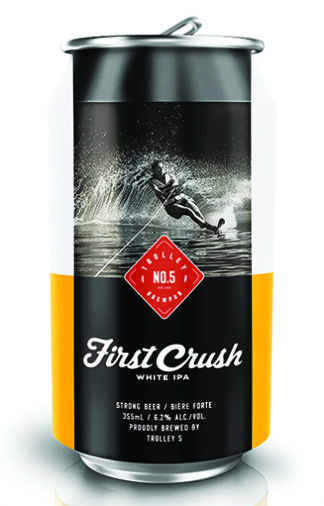 Our White IPA gets its refreshing citrus flavours from orange peels and bright North American hops
> 6.2% ABV
> 36 IBU
Hey Porter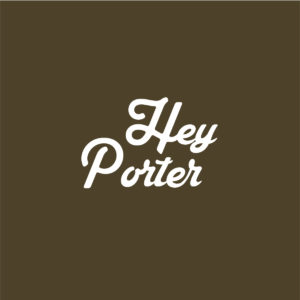 A style as classic as the Johnny Cash track itself. Our Porter is full-bodied and rich in flavor, with strong notes of coffee and chocolate and a creamy smooth finish
> 5.9% ABV
> 31 IBU
High Five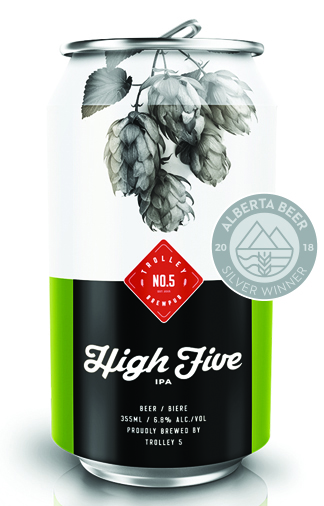 This copper coloured five-hop IPA delivers refreshing notes of exotic citrus, accompanied by a vibrant floral bouquet.
> 6.8% ABV
> 73 IBU
The Conductor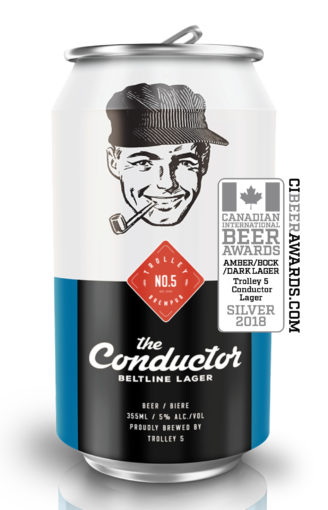 This lager is light copper in colour with a clean, toasty malt flavour, balanced by German hops. A beer so inviting, it has been known to encourage another one.
> 5% ABV
Brewery Tours :
Not Available at This Time
Does your business produce, sell or promote beer?
Take part! It's free to have your business here, and very affordable to do some serious promotion.