Events With, About, In Proximity To, And/Or Celebrating Calgary Beer
BEER RELATED CALGARY EVENTS
Explore some of the best events from around the city from our partners and friends.
Super Classy Beer Fest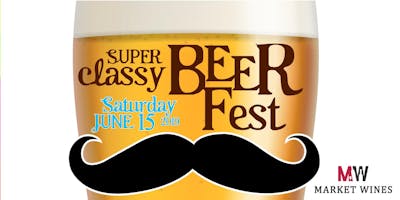 One thing is for sure, there's a beer style for everyone and if you haven't found yours yet, tonight's the night! One of our most popular festivals returns just in time to celebrate Dad. If you're not sure what to do this Fathers Day weekend (or if you just love beer!), come out to try some of the freshest brews available in our market. We will have over 50 different craft beers available to taste, as well as food supplied from the local vendors of the Calgary Farmers' Market.
*Disclaimer* We love to take photos of all of our lovely guests at our events. We do use them in our marketing from time to time, including social media and web. If you do not want your photo taken, no worries! Just let our staff know when you get to the event.

Saturday, June 15, 2019
19:00 to 21:00
Venue: Market Wines Buy Tickets Here
More...