Events With, About, In Proximity To, And/Or Celebrating Calgary Beer
BEER RELATED CALGARY EVENTS
Explore some of the best events from around the city from our partners and friends.
Cheadle Oktoberfest 2018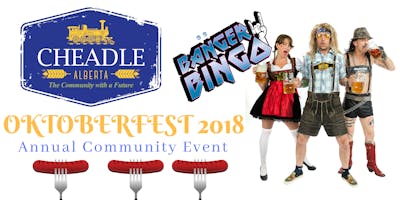 Cheadle Community Club invites all members of Cheadle and surrounding areas to join us for their Annual Oktoberfest party on Saturday October 20th.
Kim's Cafe Catering brings you a Gernam Buffet Dinner to include:
Perogies, Sausages w buns and all the fixings, Cabbage Rolls, Mixed Veggies, Salads, Desserts PLUS late night Pizza.
Live Entertainment from the Banger Bingo Crew.
Prizing
Dancing
German Beer Tasing
Custom Cheadle Beer Steins
Get out the ol' lederhosen call your friends and make a night out of it!
* +18 years only
** Limited Tickets at Door
Saturday, October 20, 2018
17:30 to 23:30
Venue: Cheadle Hall Buy Tickets Here
More...