Events With, About, In Proximity To, And/Or Celebrating Calgary Beer
BEER RELATED CALGARY EVENTS
Explore some of the best events from around the city from our partners and friends.
Beers & Cameras YYC - Mar. 28th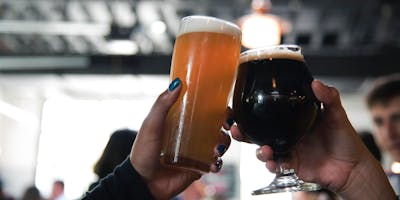 Join us for Calgary's next Beers and Cameras meet-up. Join us at 6PM at Pig & Duke on 4th Ave, followed by a short photo walk to Shoe & Canoe pub in the Delta at 8PM. Everyone is welcome!
6:00 PMPig & Duke503 4 Ave SW, Calgary
8:00PMShoe & Canoe209 4 Ave SE, Calgary
What is Beers & Cameras? The meet-ups are attended by photographers, videographers and creatives looking to build a stronger local community where networking and teaming is encouraged. Beers And Cameras will meet at top local breweries and restaurants with a strong indie-beer list. They occur in the evenings and jump from one location to the next essentially fitting in a photo walk in-between locations. During these events, posting to your personal social media accounts is encouraged. The venues visited will often repost the photos uploaded and will receive a link from B&C with photos from those who want to share them.
Thursday, March 28, 2019
18:00 to 21:00
Venue: Pig and Duke Buy Tickets Here