Events With, About, In Proximity To, And/Or Celebrating Calgary Beer
BEER RELATED CALGARY EVENTS
Explore some of the best events from around the city from our partners and friends.
Red Bison Brewery Tours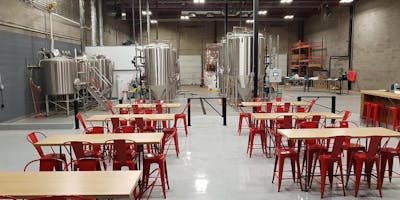 Tour Red Bison Brewery!
We are happy to provide free tours! Join one of our passionate team members as they tell you about our brewery, beers, and brand. The tour starts off with an explanation of our name and why our founder Steve started Red Bison. You will then see the homebrew system Steve used to brew beer on the balcony of his downtown Calgary condo. Then we will talk about malt and how each of the flavours impact our recipes. After this, it's a walk through our process for brew day and the fermentation process. Once the tour is complete, you will be able to buy flights to try out our tasty beer and our kitchen is open and serves up some amazing panini sandwiches & charcuterie.
18 years and older. All people on tour are required to wear closed toed shoes.
Saturday, January 12, 2019
1/12/2019 -11:30 to 12:00
Venue: Red Bison Brewery Buy Tickets Here
More...